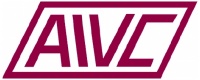 The Air Infiltration and Ventilation Centre (https://www.aivc.org/) and the IEA EBC Annex 86 "Energy Efficient Indoor Air Quality Management in Residential Buildings" (https://annex86.iea-ebc.org/) are organizing the webinar IAQ and Ventilation Metrics to be held on April 8th, 2021 at 09:00-10:30 CET. The webinar will discuss the road towards a robust comprehensive IAQ metric for the assessment of the performance of ventilation.
Presentations & Speakers
Introduction, Jelle Laverge – EBC Annex 86 Operating Agent, Ghent University, Belgium
Annex 68 IAQ metrics: what was proposed, what works, what not, what are the remaining questions? Marc Abadie – University of La Rochelle, France
DALY as an integrated IAQ metric: methodological updates, Benjamin Jones – University of Nottingham, UK
TAIL a new rating scheme of indoor environmental quality, Pawel Wargocki – DTU, Denmark
For further information on registration etc. please click here.